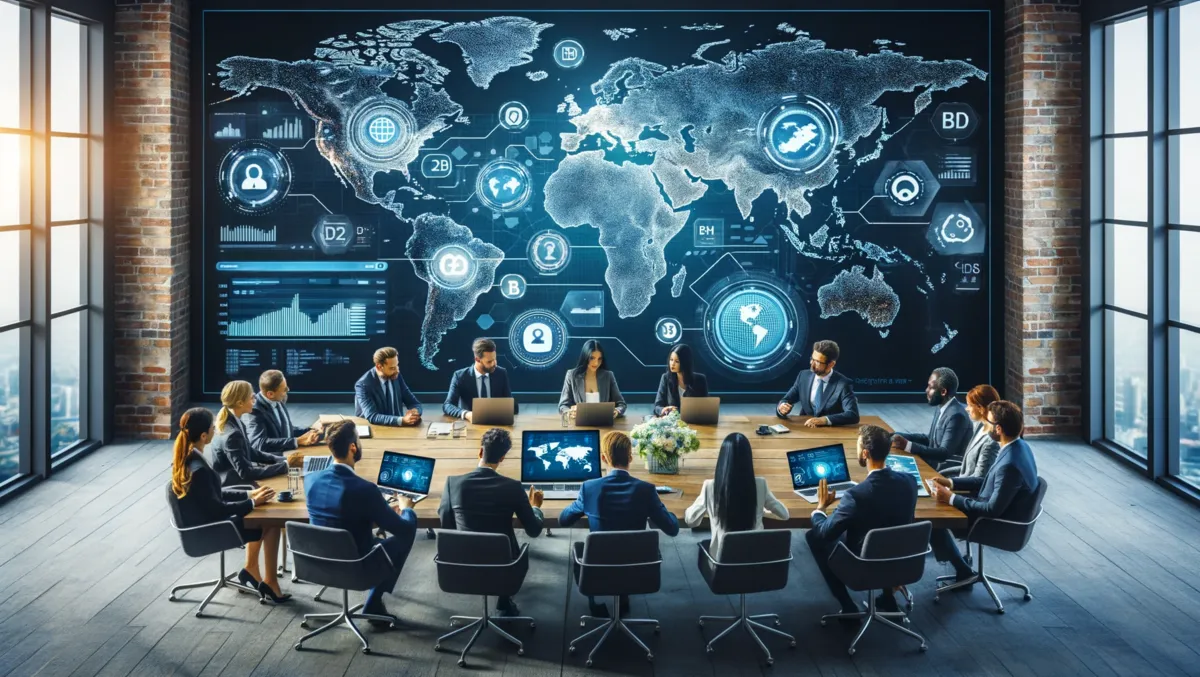 NPCI Bharat BillPay branches into B2B category, integrating with MyJio
Sun, 29th Oct 2023
By Tom Raynel, Managing Editor
NPCI Bharat BillPay Ltd. (NBBL), a wholly-owned subsidiary of National Payments Corporation of India (NPCI), has declared its entrance into the B2B category. This initiative is an effort to reshape the dynamics of business payments and collections. The category is becoming active for the first time on the MyJio app for the Biller Arzooo, with Axis Bank operating as the Biller Operating Unit (BOU).
With its B2B category, Bharat BillPay plans to onboard sellers such as manufacturers, distributors, etc., as Billers and facilitate their buyers - retailers, shopkeepers, and more - to pay for purchased goods/services across Bharat BillPay-enabled channels and modes. This move will allow sellers to issue multiple invoices to their buyers, and buyers can choose to pay off one or more invoices in a single transaction. Besides, the platform will offer multiple payment modes and channels. To accommodate the cashflow needs of the B2B segment, Bharat BillPay will also allow partial payments in this category.
Ms. Noopur Chaturvedi, CEO of NPCI Bharat BillPay Ltd., shared, 'Business to Business (B2B) Payments segment in India carries huge potential from a digital standpoint. Many businesses have historically relied on conventional payment methods. Our platform is designed to mitigate these potential delays. By onboarding onto our platform, these businesses will effectively make their entire bill payments process seamless and secure. At Bharat BillPay, we are committed to our efforts in continuing to augment our already extensive line of products and services for the benefit of all stakeholders.'
Mr. Sunil Kamath, Head – Cash Management at Axis Bank, expressed, 'Introduction of B2B payments under BBPS is a great step towards Digitization and Democratisation of B2B invoice payments. This will truly revolutionise the way how invoice presentment & settlements are done digitally and facilitate efficiencies across the supply chain. Axis Bank is committed towards delivering the highest levels of customer experience for its Transaction Banking customers. We are proud to be associated with the Bharat BillPay team.'
Mr. Rishi Raj Rathore, Co-founder of Arzooo, stated, 'Arzooo's focus has always been to empower our retailers with new age digital solutions. This partnership signifies a significant milestone in simplifying payments for Arzooo's 50,000+ retailer network. We aim to forge a path towards enhanced convenience and growth for our valued retailers.'
Currently, Bharat BillPay provides recurring payment services to customers across several segments. Offering 20,000+ billers on multiple banks and non-bank channels, the platform has 900+ Agent Institutions live on it.