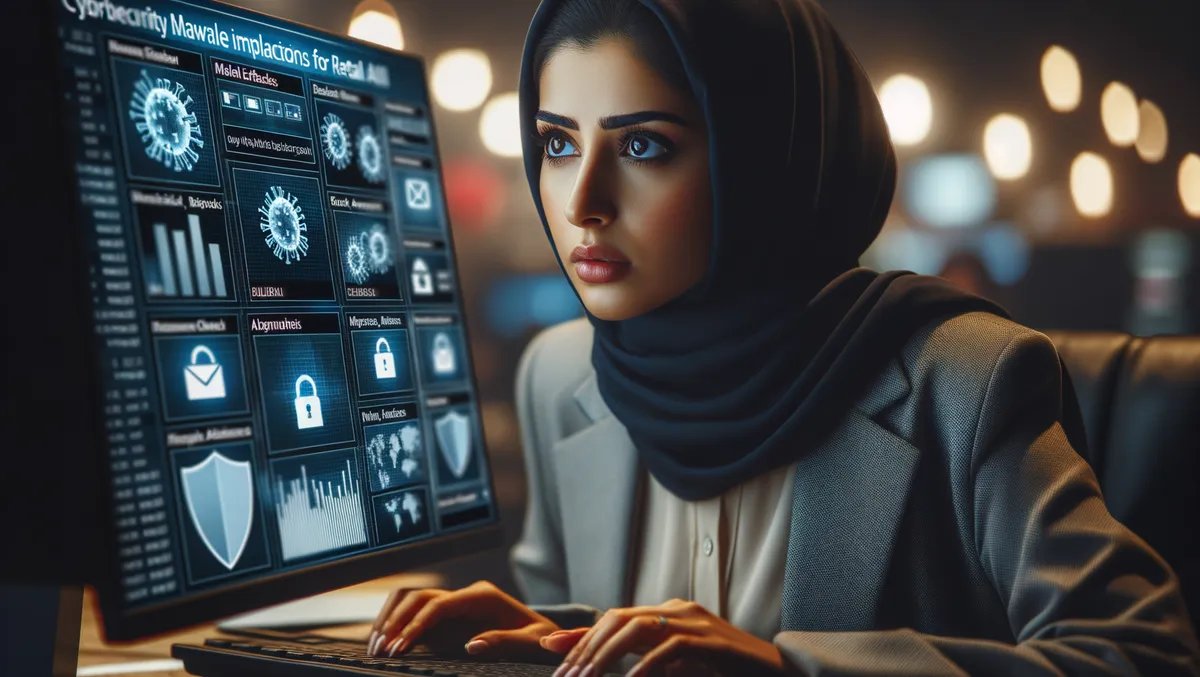 Google apps, WhatsApp identified as primary malware conduits in retail sector
Thu, 16th Nov 2023
By Shannon Williams, Journalist
Recent research by Netskope Threat Labs, a cyber threat detection firm, has identified significant new threats to the retail sector, which is entering its busiest time of year. The firm's latest report cites Google apps as the primary conduits for malware downloads among retail businesses, diverging from the typical dominance of Microsoft's OneDrive seen across other industries.
"Google Drive and Google Gmail took the top two spots for malware delivery in the retail sector," the report states, indicating a disruption in the sector's typical preference for Microsoft OneDrive. Trojans, cunning programs that trick users into unintentionally downloading harmful malware, serve as the primary mechanism of attack. Many of these malicious programs aim to siphon banking information, credentials, personal details, and credit card information from unsuspecting retail users.
It appears that WhatsApp is also a popular download source, far supplanting SharePoint within the retail sector. "On average, WhatsApp use in retail is three times more popular in retail than other verticals, ranking only behind OneDrive in terms of both uploads and downloads," according to the report. The report highlights a heightened risk associated with using personal instant messaging apps as enterprise collaboration tools—putting retail businesses at an increased risk of confidential data exposure and potential data theft.
Ray Canzanese, director of Netskope Threat Labs, warns that cybercriminals commonly exploit cloud apps to evade traditional security controls which do not inspect cloud traffic. As the holiday shopping season looms, Mr. Canzanese advises both retail employees and consumers to exercise increased vigilance. The end of the year typically signifies a rise in phishing, credential theft, and malware activity in the retail sector.
Remarkably, the retail sector's susceptibility to cloud malware delivery has spiked at various points throughout the year. "In April, for example, 70% of the malware delivered to retail were via cloud apps - 10% more than other industries," the report states. In reflection of these findings, Netskope Threat Labs recommends retail organisations initiate a review of their current security stance.
In view of this elevated risk, retail businesses are urged to conduct extensive inspections of HTTP and HTTPS downloads to prevent malware infiltration, analyse high-risk file types prior to download, and configure policies block unnecessary app downloads and uploads. They're also encouraged to implement an Intrusion Prevention System (IPS) for identifying and blocking malicious traffic patterns, and to adopt Remote Browser Isolation (RBI) technology to boost protection levels on website visits.
The report has indicated that Google Drive, Google Gmail, and WhatsApp are among the top five most popular apps for downloads within retail, with all three seeing significantly higher usage rates in retail than in other industries. Among retail sector users, Google Drive is utilised by 34%, Gmail by 21%, and WhatsApp by 17%, Trumping the 5.9% share held by SharePoint.