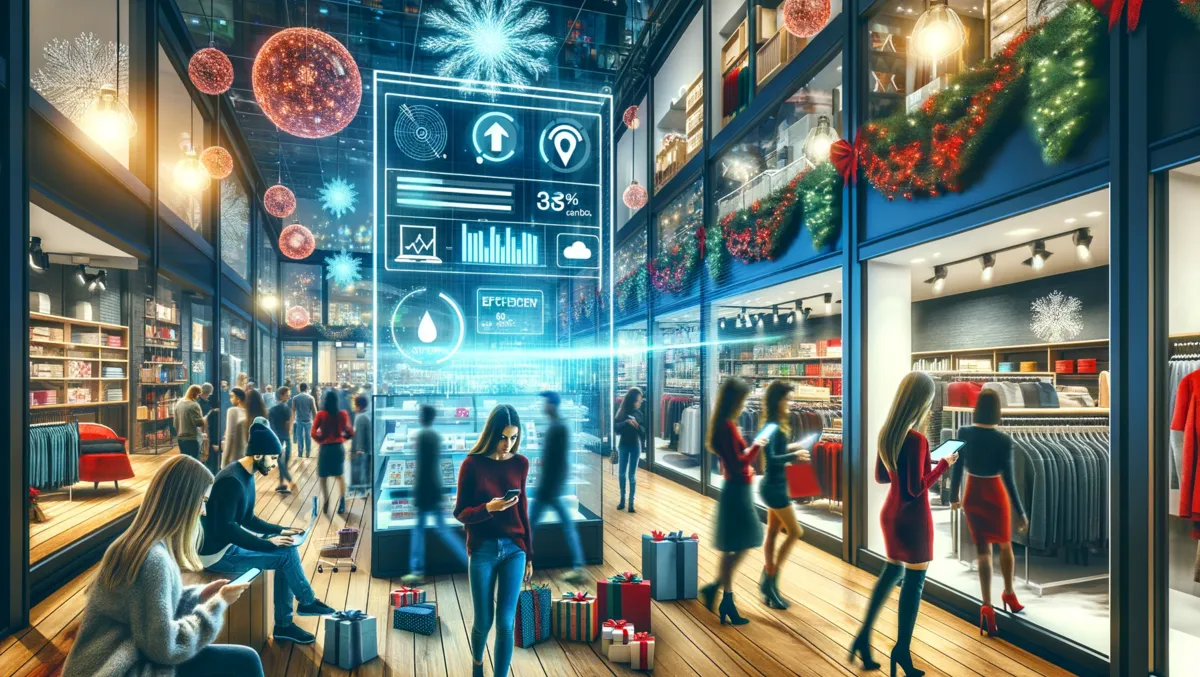 Why retailers need to embrace modern observability to thrive this holiday season
Mon, 20th Nov 2023
Today, the retail industry faces new macroeconomic challenges, with the rapid increase in energy costs, high inflation, and supply chain disruptions. As the threat of shrinking margins looms, retailers are focusing on cost reduction and strategic investments to ensure the best possible business value without sacrificing the customer experience.
E-commerce is a 365-day business, and websites have to be up and running 24/7—especially on peak traffic days like Black Friday and Cyber Monday. To create successful digital storefront experiences and keep customers engaged, many retailers are investing in observability tools that give them visibility into their software across their often complicated technology stacks.
Here are three reasons why retailers need to embrace observability if they are not only to survive this holiday season but thrive.
1. Reduce downtime
New Relic's first State of Observability for Retail Report which surveyed 173 respondents in association with the 2023 Observability Forecast shows that the median annual outage cost in the retail sector is nearly US $10million. Outages leave retailers at risk for considerable downtime, which can make a big impact during peak shopping events such as Black Friday.
Retail businesses must ensure that their services can scale to effectively meet demand during these peak traffic periods, with even a small outage potentially having a serious impact on the bottom line. The report shows retailers experienced high-business-impact outages at a higher frequency than other industries, with 37% reporting these outages at least once a week compared to the average of 32%.
The good news is that savvy retail businesses are embracing observability. In fact, retailers tended to spend more on observability than most other industries—almost half (49%) said they spend $500,000 or more, and 31% said they spend $1.5 million or more per year on observability.
2. Improve the customer experience
If a website takes more than six seconds to load, one in two shoppers will abandon their shopping carts. Slow load times are a nightmare for brands that work so hard to build strong connections with customers. Implementing full-stack observability helps engineers learn a system's pain points so they can improve load times and the customer experience.
Engineering teams are spending a significant amount of time and money hopping between tools. In fact, the Observability Forecast found that 69% of respondents toggle between more than four observability tools in an effort to understand the different aspects of their business. With multiple tools comes siloed data, making it difficult for engineers to identify issues when they arise, and inevitably leads to longer outages and poor customer experiences.
Looking to improve the customer experience, the research indicated retail businesses are moving toward tool consolidation. Nearly half (42%) of respondents said their organisation is likely to consolidate tools in the next year to get the most value out of their observability spend, and the prevailing preference among retail and consumer respondents is for a single, consolidated platform (46%).
3. Increase revenue
Nearly half (47%) of retailers surveyed said observability improves revenue retention by deepening the understanding of customer behaviour and buying patterns.
Companies can prepare for major shopping events like Black Friday by establishing alerts that mimic customer activity—surfacing issues that may arise as a result of a massive spike in shoppers. Setting up these simulations means retail businesses are prepared and can maximise revenue from customers.
There is no doubt that it is a challenging time for retail businesses, but if they want to reduce downtime, improve customer experience and increase revenue, they need to consolidate monitoring tools and invest in a modern observability platform.