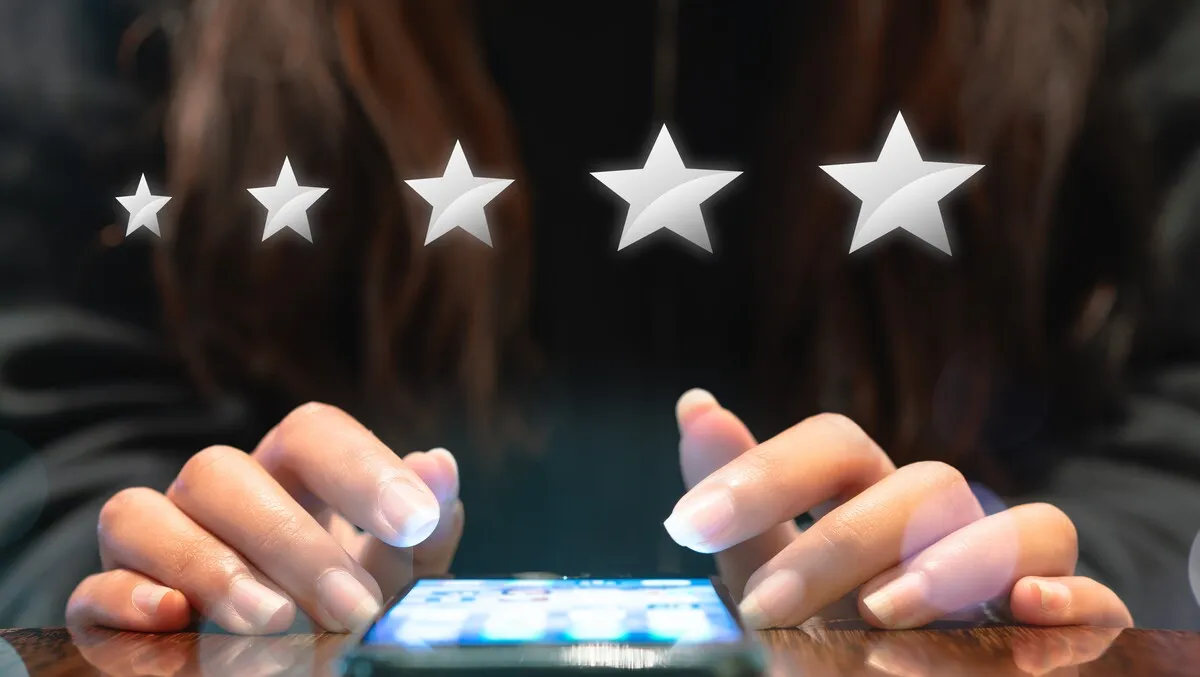 The power behind personalised customer journeys
Brands battle it out with one another to maintain connection and drive conversion from their customers. Marketers have always had to think on their toes and get creative with challenges thrown at them. With the rise of technology, buying and browsing habits are constantly changing. Yet, at the heart of every positive customer experience is a customer journey that delights and excites.

Social media platforms like Instagram, TikTok and Pinterest are constantly bombarding customers with inspiration. There's almost an unlimited menu of choices and divergent directions a customer can take to engage with a product. And with more options, there's more indecision and higher levels of procrastination when making a choice. But not only are customers distracted, but they are also more impatient than ever - wanting things now and without delay. To exceed these expectations within the customer journey, brands need to understand:
What do my customers want?
What are their motivations?
What potential pain points might get in the way?
How do we anticipate these pain points and use it to drive retention and loyalty?
With these questions, brands can reflect on delivering relevant and personalised content tailored to the customers' needs at every touchpoint.

Personalising a chaotic customer journey
When 47% of customers unsubscribe from email marketing lists because of irrelevant content, it's clear that personalisation is key. The more relevant you can make your marketing, basing your content on customers' needs and reflecting the experiences they're looking for, the more successful your marketing will be. There are typically four stages to the customer journey:
Stage 1: Reach
Stage 2: Acquisition
Stage 3: Conversion
Stage 4: Retention and Loyalty
At each of these stages, brands can employ personalisation strategies to enhance the overall customer experience. According to Dotdigital, brands who use email personalisation alone see 17% more revenue generated through their campaigns than the average marketer. And yet, only a mere 22% of shoppers are satisfied with the level of personalisation they currently receive. By employing personalised customer journeys, brands have a real opportunity to stand out from the crowd and reach their full potential in providing the best customer experience.
Stage 1: Reach
First impressions mean everything. This initial point of interaction between a potential customer and a business can be anywhere, from a website, the search engine or a display ad. There are numerous ways a brand can target the customer at this stage, but what sets the brand apart is using personalisation with customer data. That's why it's important to collect customer data, such as zero-party data. This is information customers willingly and intentionally share, allowing brands to build everything from tailored email communications to personalised website content and targeted social media ads. For example, with data
capture popovers, brands can collect purchase preferences immediately and be able to understand what the customer needs in order to convert. With the right data source in place, businesses can deliver relevant and engaging experiences to customers.
Stage 2: Acquisition
Thanks to the hard yards done in data collection at the 'Reach' stage, it's time for all of that to shine in Stage 2 'Acquisition'. Brands can leverage the zero-party data to segment customers based on common characteristics and behaviours to create personas. With personas representing each segment, brands can design customer journeys tailored to that segment's desires and needs.
Stage 3: Conversion
Conversion is at the point where marketing flicks the switch on in the customer's mind. Ensuring the experience is as smooth and personalised as possible, brands can personalise the Call to Action (CTA) buttons in email communications. Dotdigital found personalised CTAs converted 202% better than non-personalised versions. It could look like moving the first name personalisation down from the email body to the CTA. But what works is up to each brand to discover. That's why testing during the conversion stage is paramount to success when developing the customer journey, especially when customer behaviour is far from predictable. One campaign structure that works one week won't necessarily experience the same success the following week. Testing and optimisation are the secret sauce to every successful conversion strategy.

Stage 4: Loyalty
Shoppers always remember when an experience was appalling or exceptional. Especially when 47% of customers believe they would switch to a competitor within a day after a poor customer experience, it's clear that the customer journey doesn't end at the purchase. A great way to use personalisation in retaining customers and driving loyalty is with birthday or anniversary celebrations. Whether you're sharing what they've bought in the last year or how many times a customer has shopped or attended an event, customers want to know they are valued for their business and loyalty. Combining this with a customer loyalty program ensures brands can always show their dedication to the overall customer experience.

It's undeniable that businesses must prioritise understanding their customers' needs, motivations, and potential pain points at each stage of the journey. Marketing automation software, like Dotdigital, supports businesses to leverage customer data to deliver memorable customer journey experiences using personalisation strategies. Whether it's by personalising CTAs or with segmented customer personas, businesses can leverage smart software to create strong connections with customers and stay ahead in today's competitive marketplace.
For further reading, download Dotdigital's guide on "How to personalise your marketing".