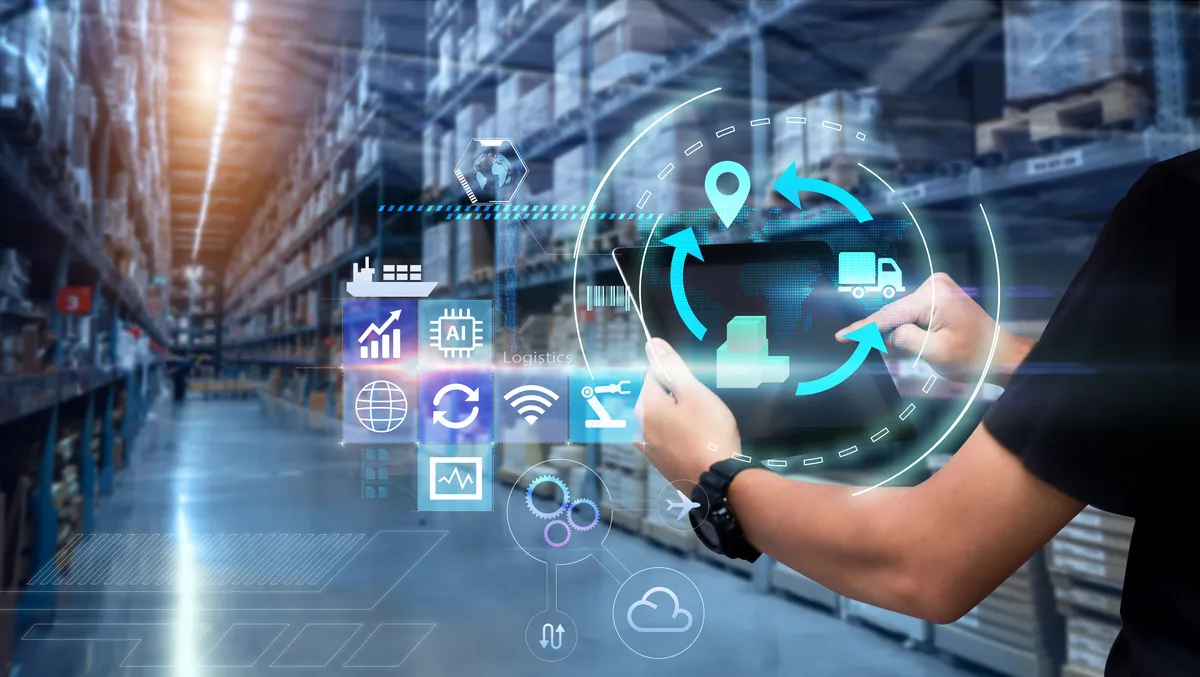 Revolutionizing logistics: Paper-thin smart label unveiled
Pod Group, in alliance with SODAQ and Lufthansa Industry Solutions (LHIND), has unveiled an industry-transforming development in the form of a paper-thin Smart Label tracking device. Heralded as a 'revolution' in logistics, this device allows for the tracking of small and lightweight items, too minuscule for conventional tracking devices.
Operated in unity by Pod Group, a subsidiary of Giesecke+Devrient (G+D) and the world's premier Enterprise Network Operator (ENO), SODAQ, and LHIND, this innovation heralds a sea change in tracking technologies within logistics. Its ultra-thin form factor, just 2mm thick, and printed battery opens up new use cases within the sector.
The Smart Label applies low-power 5G connectivity (LTE CAT-M) to relay information about location and temperature back to a centralised dashboard. This allows logistics firms to track high-value goods, ranging from small items like envelopes containing significant paperwork, to larger commodities like full-sized oil paintings. The powerful middleware platform offered by LHIND provides geofences with notifications set to alert the user when a package enters or exits crucial points along the supply chain.
The Smart Label, utilising a printed battery for minimal weight and enhanced battery life, can operate for up to six months. Depending on the frequency of transmission, it is conceivable that the label could be reused. The alkaline battery is more sustainable than traditional lithium batteries, and the materials used are recyclable.
"The Smart Label is the result of the combined expertise of the various partners involved in its production to deliver a unique industry leading solution", stated Sam Colley from Pod Group. Serving to heighten the effectiveness of SODAQ's innovative hardware, LHIND's substantial centralised dashboard, and Pod Group's reliable global connectivity, the Smart Label promises a significant advance for the industry.
Ingo Pietruska, Vice President of Business Development at LHIND shared, "Smart Mobile Devices will play an increasing role in the digital transformation across all industries... LHIND is proud to honour this truth by helping to create the first Smart Label with LTE-M connectivity."
Speaking on behalf of SODAQ, Ollie Smeenk said, "With the Smart Label, companies with complex supply chains can track their goods efficiently, reducing spoilage and theft. As SODAQ we are excited to be the first in the world to make this a commercially viable solution, together with our partners Pod Group and Lufthansa Industry Solutions."
Pod Group is a specialist in IoT SIM cards and advanced connectivity solutions for enterprise IoT applications and has more than two decades of innovation in the telecommunications market. LHIND, a subsidiary of Lufthansa, offers IT consulting and system integration services and aids enterprises with their digital transformations. Based in the Netherlands, SODAQ, with a decade of experience in low-power, renewable energy, delivers high-impact innovations for full supply chain visibility and transparency.