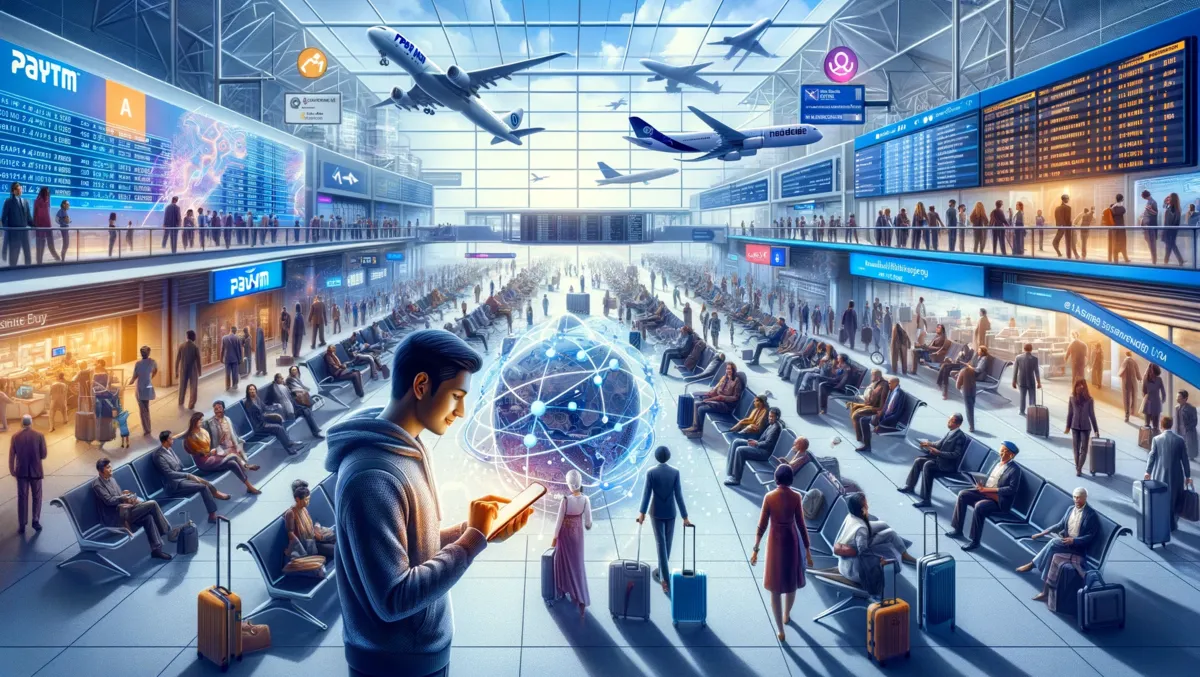 Paytm deepens partnership with travel technology company Amadeus
Paytm, a premier payments and financial services company in India, has deepened its partnership with travel technology leader Amadeus. The renewed association will see Paytm integrate Amadeus' high-value travel platform, enhanced with Artificial Intelligence (AI) technologies, to refine the entire process of travel for its users - from searching for options to completing payments.
The key objectives of this collaboration are to augment global reach, ensure reliability, and promote responsible travel offerings, all aimed at improving the customer experience. The alliance also synergises Paytm's extensive user base with the proficiency of Amadeus, in order to provide a more efficient and seamless booking experience for travellers.
Paytm, one of the leading online travel aggregators in the nation, expects this partnership to reinforce its prominence as the ultimate travel provider in India. By utilising advanced automation and New Distribution Capability (NDC) technologies from Amadeus, Paytm aims to yield precise results, cultivate a strong travel shopping ecosystem and deliver highly personalised recommendations and dynamic pricing to the users.
With Amadeus' APIs, Paytm's users will have access to an extensive inventory of global flight options. This will simplify the process of finding the best deals and booking flights to destinations worldwide, all within the Paytm application. Furthermore, the collaboration opens avenues for Paytm to introduce a unified PNR solution in cooperation with Indian national carriers.
The integration with Amadeus APIs equips travellers with a wealth of payment options including the Paytm Wallet, Postpaid and UPI, as well as a secure payment gateway - all within the trusted Paytm ecosystem, making transactions straightforward and safe.
Commenting on the partnership, Vikash Jalan, Chief Business Officer, Paytm Travel, said, "As one of India's leading travel platforms, we have been consistently bringing innovations to ensure the best travel experience for our users. The synergy between Paytm and Amadeus aligns perfectly with our vision to further upgrade the customer experience."
In a similar vein, Ramona Bohwongprasert, Senior Vice President-India Subcontinent & Southeast Asia, APAC Inside Sales & Startups, Amadeus said, "At Amadeus, we understand that in today's ever-changing landscape, travellers demand reliable access to travel systems. Our deep understanding of these requirements has led us to collaborate with Paytm and provide them with next-generation, industry-specific, fully integrated solutions."
Paytm is the forerunner of the mobile QR payments revolution in India, building technologies that assist small businesses with payments and commerce. Amadeus, on the other hand, utilises technology to make the experience of travel better worldwide, whilst working towards making travel a force for social and environmental good.