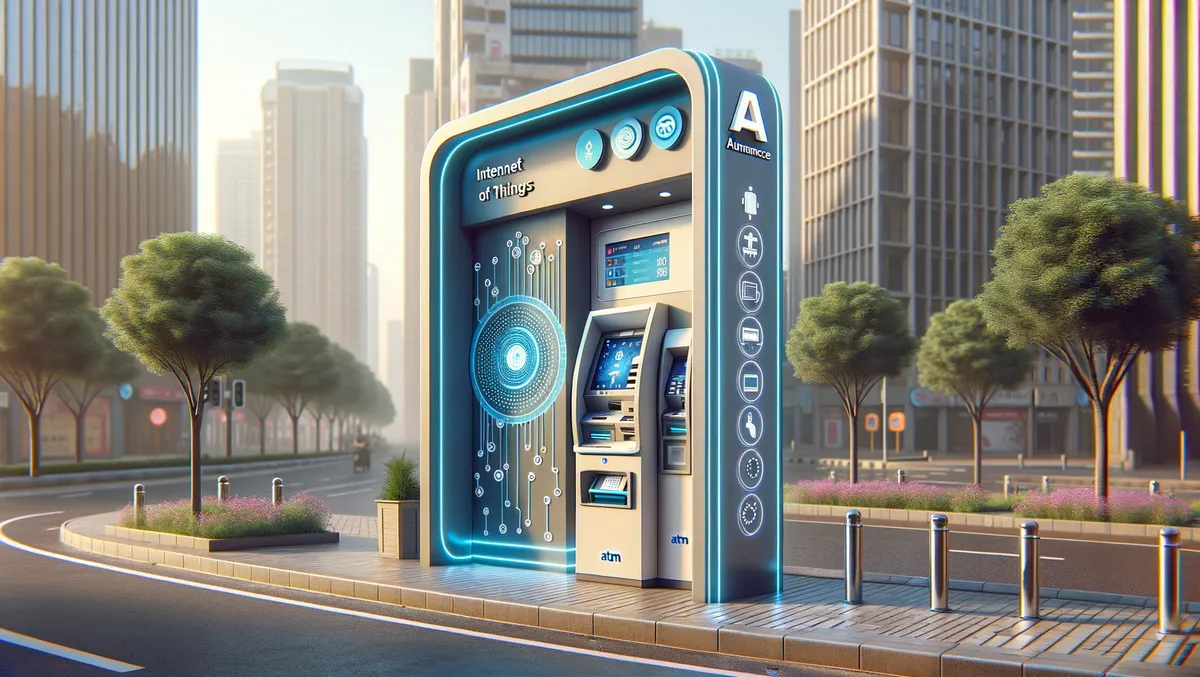 FSS launches IoT and AI-enabled ATM sites in India
Financial Software & Systems (FSS), a provider of payments technology solutions, has announced the launch of Internet of Things (IoT) and Artificial Intelligence/Machine Learning (AI/ML) enabled ATM sites in India.
The move is aimed to streamline and enhance ATM operations, with the company intending to remotely resolve 60% of ATM issues, in turn contributing to the optimisation of the ATM industry within the country.
FSS's announcement comes in response to the growing operational challenges faced by ATM operators, including thin margins and difficulty in managing ATM sites.
Aimed at equipping ATM sites with advanced technologies of IoT and AI/ML, the new development is expected to increase ATM uptime and deliver an improved customer experience by addressing the prevalent ATM issues remotely, eliminating the need for manual intervention.
Established as one of the leading managed services providers within the country, FSS has a track record spanning 17 years. The company currently supports 25,000 ATMs for multiple private and public sector banks across India, having already deployed IoT solutions for a leading private bank within the country.
In discussing traditional ATM monitoring issues, the company underlined that existing solutions are frequently unable to identify or predict points of failure. This often leads to a delay in issue resolution. FSS's new digital transformation initiative is expected to address such inefficiencies, delving into areas of fault prediction, detection, and importantly, remote resolution.
V Balasubramanian, CEO of FSS CashTech, highlighted the significant role of ATMs in India's cash-driven economy. He remarked, "However, minimal technological advancements have been made to better the ATM landscape, and operators are finding it difficult to keep this business profitable."
"With this technological initiative, we aim to revitalise the ATM industry in India by optimising ATM operations with tech and automation, resulting in enhanced ATM management, improved efficiency, increased uptime, and better customer experience."
FSS remains committed to the advancement of ATM services, management and digital transformation, striving to improve the ATM experience for all stakeholders through synergy with banking partners. FSS processes 7 billion transactions a year for 20 banks with its proprietary Transaction Switching Infrastructure and manages and operates 25,000 ATMs across India.
Building onto this, the firm recently launched its SaaS platform BLAZE, an advanced payments technology platform designed to cater to the diverse needs of banks and financial institutions. FSS predicts that the new platform will generate 70% of the company's revenue by the Financial Year 2026.
Overall, FSS offers an integrated portfolio of software products, hosted payment services, and software solutions built on over three decades of global experience. FSSs end-to-product portfolio includes Card Issuance, Omni-channel Acquiring and Merchant Management, Payment Analytics, Digital Security, Reconciliation and Settlement, and ATM Monitoring and Management.