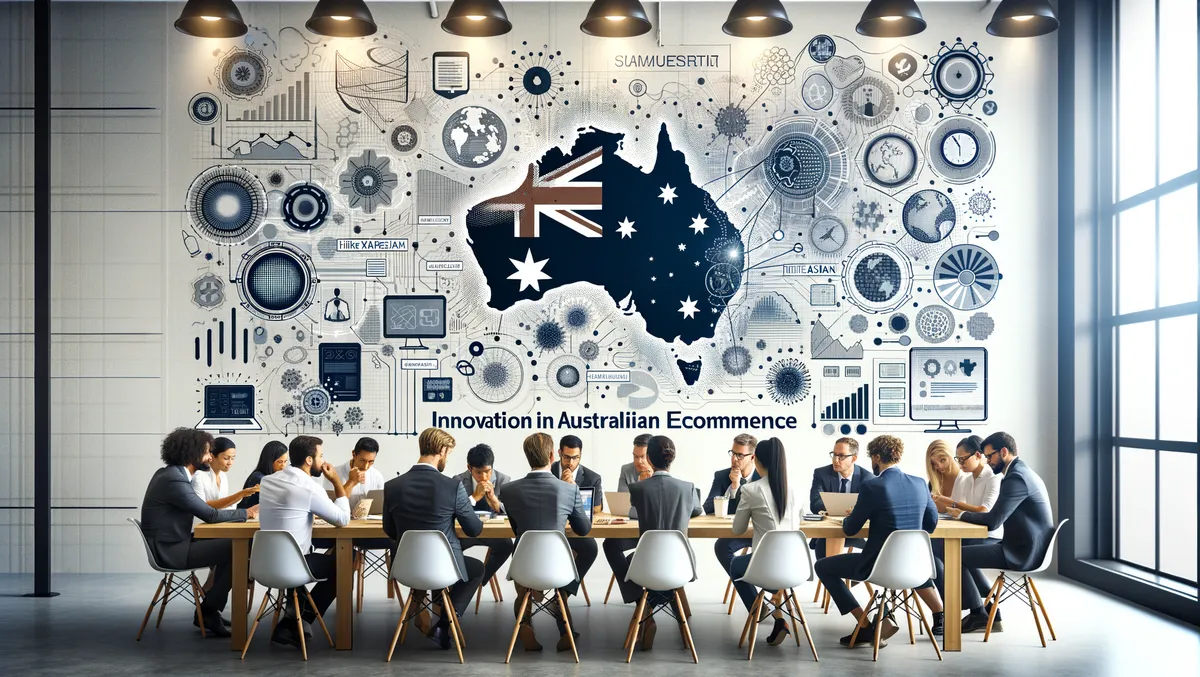 Australia's rise to prominence in the global ecommerce landscape
Mon, 20th Nov 2023
By Sean Mitchell, Publisher
Australia has established itself as a leading force in the global startup landscape, credited to quick-to-market brands like Geedup and Miss Amara. These Australian brands have demonstrated the potent mix of creativity and ambition that underpins the success of the nation's startup ecosystem, which is recognised as being one of the fastest-growing worldwide. For instance, Geedup, a premium streetwear label, generated over $2.91M in revenue in mere six hours in June of this year, often selling out collections within minutes. Similarly, Miss Amara, a design-led rug brand, was started by a couple investing their life savings in 2014 and now brings in more than $22M annually.
According to Paul Waddy, a top ecommerce expert and strategic advisor whose portfolio includes leading brands such as Geedup, Miss Amara, Babyboo, and Showpo, the rise in ecommerce has been crucial in positioning Australia on the international business stage. This growth has unlocked vast opportunities for entrepreneurs and everyday Australians to cultivate successful online businesses. Technological advancements, changing consumer habits, and a global economy ripe for innovation collectively provide fertile ground for ecommerce startups, says Waddy.
The proliferation of Artificial Intelligence (AI) is one of the most significant changes within the last 12 months, marking its move into the mainstream. AI's applications range from simplifying previously manual tasks to optimising customer experiences and providing retailers with data for making informed business decisions. AI-powered tools include recommendation systems that analyse customer behaviour and preferences, AI-chatbots for instant customer support, and real-time dynamic price adjustment algorithms that scrutinise market conditions and customer behaviour.
Another critical factor contributing to the ecommerce surge is shifting consumer preferences, reflecting a significant shift in behaviour driven by the unparalleled convenience and flexibility of online shopping. With a few clicks, customers can browse a wide product range, make price comparisons, read reviews, and purchase items conveniently. Start-ups in this sector hold the advantage of agility, enabling quick adaptation of product offerings, user experiences, and marketing strategies to align with the latest trends. This responsiveness gives them a competitive edge in the dynamic online landscape.
Ecommerce's nature encourages rapid prototyping and iteration, offering another factor driving its growth. Shopify stores alone saw a 42% year-on-year surge in the third quarter of 2023. Entrepreneurs can quickly launch a minimum viable product (MVP), gather user feedback, and implement data-driven improvements. This iterative process optimises the online shopping experience and keeps businesses ahead in the fast-paced industry.
Paul Waddy, an award-winning ecommerce executive, leverages his expertise as a strategic advisor to some of the biggest brands. He is the global best-selling author of Shopify for Dummies and Selling Online for Dummies. Waddy most recently launched Learn Ecommerce, a digital platform that shares strategies on building a profitable online business in under 90 days through on-demand courses.
Waddy formerly held the CEO position at The Horse, was the Head of Operations at Showpo, and an adviser to several of Australia's most successful online retailers. His consultation has been sought by an array of brands, ranging from start-ups to companies with a value of over $150m.