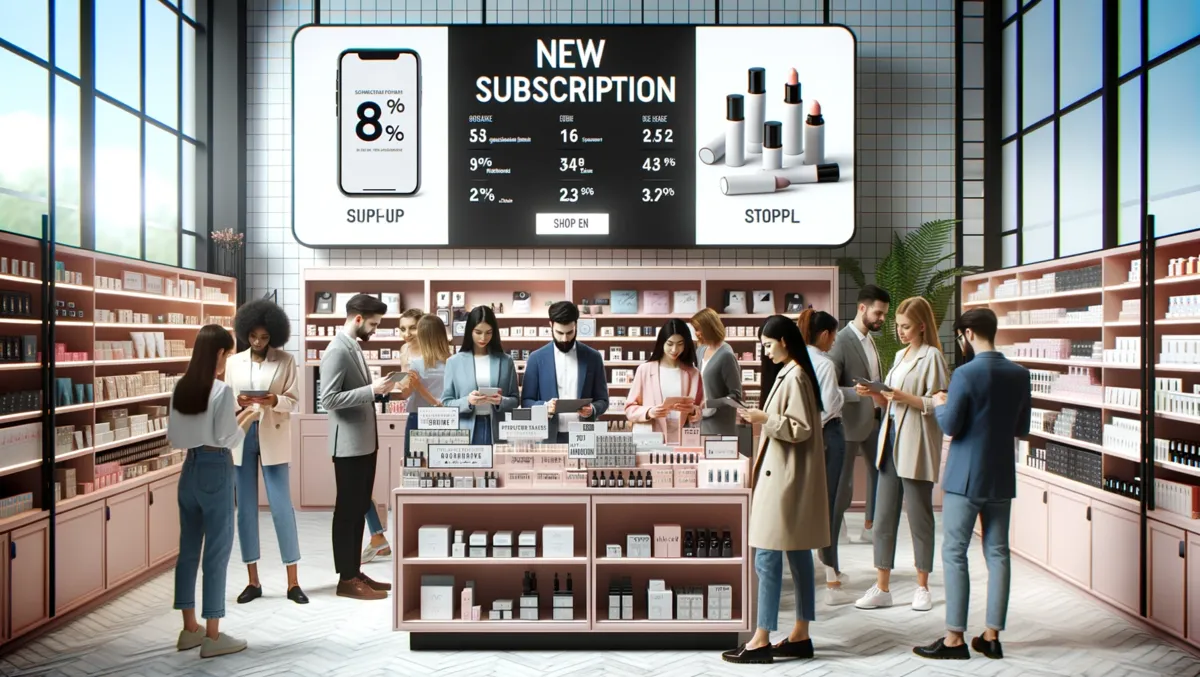 The future of retail subscriptions: What's new?
Thu, 19th Oct 2023
In today's ever-evolving, omnichannel retail landscape, subscription programs have emerged as a dynamic strategy for forward-thinking retailers. However, recent changes in subscription offerings at retailers like Amazon, Pret a Manger, Wesfarmers, and Woolworths have highlighted the challenges retailers face when building subscription programs that not only appeal to consumers but also increase profitability.
In this article, I will explore key considerations for designing successful retail subscription programs and discuss potential future developments in this rapidly changing area.
How retail subscription models work
Subscription models involve customers paying an upfront fee for recurring access to a product or service. While not a new concept, subscriptions have traditionally been applied to products or services with predictable usage cycles, such as gyms, mobile phones and newspapers. These arrangements often create a win-win situation, where customers receive value exceeding the subscription fee, and retailers secure a larger share of their spending.
Amazon Prime set a precedent by showcasing how a subscription model for free shipping could drive success across multiple retail categories. This prompted other retailers to follow suit, with some also focusing on free shipping while others introduced entirely new propositions tailored to their markets. A leading innovator in physical retail has been Pret a Manger, the global sandwich chain, which has transformed its fortunes post-COVID with a coffee subscription offering up to five barista-made drinks a day.
The challenges omnichannel retailers face in the age of e-commerce
Omnichannel retailers face the complex task of creating subscription programs that cater to both in-store and e-commerce shoppers. Striking the right balance in a single program can be challenging, as most customers tend to favour one channel over the other. Also, because technology constraints make it simpler to deliver personalised entitlements to online customers, most retailers prioritise online subscriptions despite having significant in-store sales. The programs at Coles, Dan Murphy's and Walmart all heavily favour online shoppers even though the vast majority of their sales are in-store.
In Australia, Wesfarmers and Woolworths have adopted distinct strategies to address the omnichannel opportunity. Wesfarmers initially launched its OnePass subscription with a focus on free delivery, but recently, it has taken bold steps to attract more in-store shoppers, offering incentives like 5x Flybuys points for in-store purchases. The pivotal question here is whether this will be enough to significantly increase adoption among customers who prefer shopping in stores, particularly at Bunnings and Kmart, which have lower e-commerce penetration. Otherwise, Wesfarmers may need to consider additional in-store benefits, such as member pricing or personalised offers, to develop OnePass into a mass-market proposition.
Conversely, Woolworths has shifted its Everyday Extra subscription to focus almost entirely on in-store customers. The 10% discount off one shop benefit is no longer available on e-commerce shops. The "Extra Perk," typically a free product, has to be redeemed at a store. Woolworths is now targeting online shoppers through the separate Delivery Unlimited program. This shift suggests that Woolworths is now deliberately segmenting its offerings to shoppers in different channels. Woolworths also noted in its FY23 results announcement that it has more to do "to scale Everyday Extra as a key value mechanic for all families, especially Savers," which suggests the subscription design is still being reviewed, and there may be more changes to come.
Both Wesfarmers and Woolworths are now at the forefront of global retail subscription innovation, and it will be fascinating to observe how consumers respond to Woolworths' differentiated approach in comparison to Wesfarmers' all-encompassing OnePass strategy.
Why innovation and digital transformation is critical
As subscriptions continue to gain traction among omnichannel retailers, innovation and evolution are on the horizon. I expect collaboration between retailers and brands will become more prevalent, incentivising consumers to commit over multiple shops to specific brands within high-spend categories like beauty, pet care and parenting. Eagle Eye company Untie Nots is helping retailers with this opportunity through personalised and gamified "challenge" offers which encourage loyalty to specific brands and retailers.
Personalisation and segmentation will likely also play an increasing role as retailers tailor subscription models to cater to the unique needs of individual customers. I expect this will start with a greater variety of subscriptions to cater for groups interested in specific categories and will then evolve over time with increasingly personalised subscriptions, just as we are seeing loyalty programs become increasingly personalised.
Ultimately, the world of retail subscriptions is evolving rapidly. Successful subscription programs will need to strike a delicate balance between customer value and retailer profitability. It's definitely an exciting space to watch for future developments and innovations.